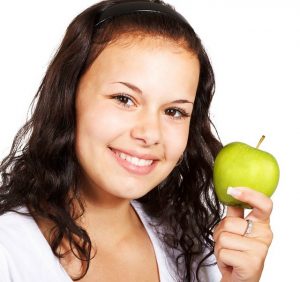 There are lots of people who fear getting older. As we age, we can't move as fast, we can't eat as much and we can't do as much. Our hair grays and our skin begins to sag. There are plenty of people that will spend hundreds, if not thousands, of dollars on creams and botox to keep themselves looking like they're twenty-five forever. It's no secret that our bodies will age and it's all in your perspective. While there are plenty of people who are happy with the way they look as they get older, there's not denying that age can bring about unsightly skin conditions as our elasticity breaks down and our cells slow.
Instead of injecting your skin with chemicals to keep the wrinkles at bay, scientists have discovered new therapies wherein boosting the immune system helps stave off various skin issues:
Israeli scientists have developed a new therapy that activates the body's natural defenses against disease-causing free radicals — an advance that could control a variety of skin conditions and disorders, including wrinkles and sun damage.

Researchers at The Hebrew University of Jerusalem said the nanotechnology-based system can combat or reverse the effects of various pollutants, UV rays, radiation and other stressors that cause skin problems by creating molecules that damage and destroy cells, including lipids, proteins, and DNA.
That damage can lead to various skin conditions, including inflammatory diseases, pigmenting disorders, wrinkles and some types of skin cancer, and can also affect internal organs.

In a review article published in the journal Cosmetics, Hebrew University researcher Maya Ben-Yehuda Greenwald revealed that researchers devised an innovative way to invigorate the body to produce antioxidant enzymes that combat that process by boosting the body's natural defenses.

"The approach of using the body's own defense system is very effective. We showed that activation of the body's defense system with the aid of a unique delivery system is feasible, and may leverage dermal cure," said Ben-Yehuda Greenwald.

The research showed that applying nano-size droplets of microemulsion liquids to the skin activates the natural skin defense systems.

Via: http://www.newsmax.com/Health/Anti-Aging/skin-conditions-immune-system/2016/07/06/id/737390/ 
This therapy could change how people manage various skin conditions. It's more natural than using other chemicals or washing yourself in a sea of creams. It also stimulates your body's natural defense system. It would be like if you put your home alarm on super sonic and it prevented even dust from getting inside. It seems a little sci-fi at the moment  but that's just because it's something new that is still being tested. The thought that this sort of therapy could be common place is pretty exciting.
While your skin will regrow to repair itself in the event of injuries you still only get one skin. It can't handle large abrasions or injuries on it's own. It's our job to keep our skin as healthy as possible and to treat it right. Not everyone gets to be eighty years old with laugh lines and saggy cheeks. It's a privilege that sometimes we take for granted. Treat your skin right and it will repay you.
Could you really ask for more?