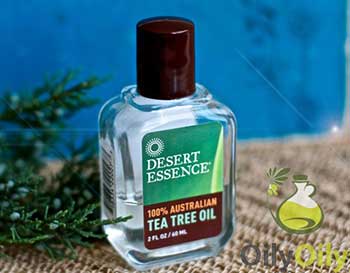 A little word of caution first. Tea Tree Oil should not be confused with Tea Oil, which is a seasoning or oil used in foods that is derived from the tea plant. Tea Tree Oil should NOT be ingested, like ever.
Medical Evidence
As with many traditional treatments it is often said that there is a lack of medical evidence to support the claims put forward to promote them. Making this statement is slightly disingenuous because for a product to show that there is medical evidence to support the claims is a highly complex and very expensive exercise.
This can include an approved methodology for the study, a series of randomized clinical tests (RCT), analysis, peer review and publication of the results. In normal circumstances these studies are sponsored by drug companies or benefactors. For a substance like Tea Tree Oil and it's effectiveness in treating skin tags, there is realistically no incentive for these studies to be carried out. Skin tags are not life threatening nor do they medically impair a person's quality of life. It can equally be said therefore that there is no medical evidence that shows that Tea Tree Oil is not effective in the treatment for the removal of skin tags. Yes. That was a double negative. Stay with us, here friends.
What is Tea Tree Oil?
Tea Tree oil, sometimes known as Melaleuca Oil, is an essential oil. Essential oils are oils that are obtained from plants using distillation and evaporation. Tea Tree Oil comes from several plants in the Myrtaceae family, although commercial Tea Tree Oil is typically obtained from the leaves of the Melaleuca alternifolia. The name Tea Tree is thought to date back to the 18th century when the leaves were used by British sailors in the Antipodes Islands to make an infusion as a substitute for tea. Even though the sailors were dropping dead with scurvy (until they were issued with limes to prevent it, which happened to go well with their rum ration) and assorted tropical diseases, the British still had to have their 'cuppa tea'. Very odd origin story, we know.
Uses of Tea Tree Oil
Although Tea Tree Oil is sometimes used as a mouthwash for the treatment of gingivitis and bad breath, it should not be ingested. Tea Tree Oil is one of those natural substances that seem to crop up in almost any product that has to do with skin care and the treatment of skin complaints. Along with removing skin tags, Tea Tree Oil is used, according to WebMD in the treatment of many other complaints. Among the complaints that Tea Tree Oil is used to treat are:
Toenail fungus
Acne
Athlete's foot
Herpes simplex virus (HSV)
Cold sores
Dermatitis
Tinea corporis, tinea cruris, and tinea pedis
Vaginal candidiasis
Candida
Bacterial vaginosis
Head lice
Herpes labialis (cold sores)
Yeast infection
Warts
Dandruff
Blepharitis
Candida albicans
Candidiasis
Dental plaque
Gingivitis
Halitosis
Hemorrhoids
Herpes simplex
Herpes simplex type 1 (HSV-1)
Internal hemorrhoids
Lice
Methicillin-resistant Staphylococcus aureus (MRSA) colonization
Nickel-induced contact dermatitis
Onychomycosis
Oropharyngeal candidiasis
Pediculosis
Tinea pedis (athlete's foot)
Vulvovaginitis
Water warts
Yeast vaginosis
Medical Evidence for the Efficacy of Tea Tree Oil In General

No medical organization will say definitively that Tea Tree Oil is effective in the treatment of the above complaints. This is mainly because to carry out the required randomized clinical trials (RCT) is expensive and often there has to be sufficient commercial return to justify these trials being funded. Therefore, medically speaking, these treatments are classified as category 'C' according to Mayo Clinic, using the Natural Standard evidence-based validated grading rationale. This grading system is only evidence based on RCTs and not on expert opinion, no matter how esteemed that opinion may be. Basically, it's "folklore" or sometimes known as "an old wive's tale".
Tea Tree Oil and Skin Tag Removal
Tea Tree Oil on its own can sometimes be an effective treatment for skin tags. The combination of antiseptic, antibacterial, antifungal and antiviral properties all combine to help remove the skin tag. It is simple to apply and often can be very effective. To apply;
Clean the skin around the skin tag
Apply the Tea Tree Oil to the skin tag using a cotton bud
Leave to dry
Repeat as often as needed – just allow the previous treatment to dry first
Alternatively –
Clean and dry the skin around the skin tag
Apply several drops of Tea Tree Oil to a cotton ball
Secure the cotton ball over the skin tag with an adhesive plaster
Leave for a few hours or as long as over night
The length of time taken for the skin tag to completely disappear can vary from person to person and the amount and method of application. In some cases there will be a noticeable effect within a few days but in others this can take a few weeks.
This will be effective for many people but in some cases, for reasons not completely explained by science, some skin tags will not respond. There may be more success by using Tea Tree Oil in combination with other natural oils, or by using a more focused approach, such as some of the products on this site.
Tea Tree Oil Combination Treatments
If Tea Tree Oil is not effective for you on its own then Tea Tree Oil when combined with various other natural ingredients can often cause a skin tag to disappear more effectively. The following are often found used in combination to give the Tea Tree Oil more potency;
So, Can You Remove Skin Tags with Tea Tree Oil?
The answer is yes, but only sometimes yes. Tea Tree Oil has definitely been shown to be effective in removing skin tags in many cases. Often just using Tea Tree Oil on its own works, but for some people to obtain a satisfactory result, additional ingredients may be necessary to provide real effectiveness.
Has Tea Tree Oil worked for you? Leave a comment! We'd love to hear from you.